WHY SHOULD YOU PRIORITIZE MOBILE FIRST WEBSITE DESIGN?
Whenever a professional advertising company like UTDS Optimal Choice, advises a client or viewer to make sure website designs are optimized for mobile users. The first question we usually get is "Why?"
Websites, Advertising, and Marketing, everything relies on converting a wide range of audience into a customer with an intention or interest to purchase your service or product.
So,
Where do you target them?
How do you convert them into your customers?
It's the first and foremost question every advertising company uses to target a consumer market. As per recent Mobile phone users data by Statista
"There are almost 750 Million Mobile phone users which are estimated to reach 1 Billion users at the end of 2022"
The probability of converting an audience into a customer is high when focused on mobile phone users rather than advertising and marketing to random targeted audience.
"At the end of 2021, the mobile advertising spend reached 288 billion US dollars worldwide, which is expected to cross twice the number before 2024"
For advertising your business with the best ROI advertising strategy, do reach out to UTDS Optimal Choice.
What is Mobile First?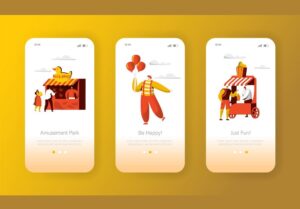 For years, website designs optimized for mobile users have been a common practice among advertising and web development companies like UTDS Optimal Choice. In recent years, as the number of mobile phone users has increased, Google rolled out a new update called "Mobile First". With this update, every website has been mandated to have a mobile optimized website design. To be precise, Google wants the website to be designed for Mobile first and then desktop/laptop users.
Guidelines to follow for Mobile First Indexing
The reason Google made the Mobile First mandatory is to make sure every mobile phone user gains a similar experience of browsing a website through desktop or laptop users. Here are the guidelines to follow,
Make sure the mobile first website design and desktop website design has similar structured data
Use same meta tags for both mobile first users and desktop users
Use same content in both Mobile First design and desktop website design
Make sure that Google bot can access and render both Mobile First and Desktop website design
Make sure every image, video, graphics, and animation are customized for Mobile First users.
"Have you ever thought "How Responsive Website Design will boost your business performance in2022?"
Why should you prioritize mobile first website design?
Mobile First Website Design Suggestions
As we mentioned in one of our previous blog post "Fascinating Content Marketing Tactics to help your business grow", contents are the mere converting tool that can help a viewer convert into a customer. When it comes to Mobile first website design, the size of the display varies, so making sure the contents are aligned and displayed in a rich manner with specific keywords and graphics will help you convert mobile phone users into a customer.
There are two types of navigation systems developed for Mobile first website users, professional website designing companies like UTDS Optimal Choice always choose to provide combo navigation systems for the clients or the customer's mobile first website design optimization.
Hidden Navigation – Hidden navigation is otherwise called a Hamburger Menu. It's one of the most relied navigation systems by website design companies to make sure mobile screen space isn't occupied by menus. So to make sure the contents and website design plays a major role in convincing an audience, most website design companies adapt hidden navigation system. There is a catch to it,
"As per Nielsen Norman Group, using hidden navigation system reduces the content discoverability to 21%"
Combo Navigation – Combo navigation is a mixture of both visible navigation systems and hidden navigation systems. Which allows the users to choose what they're comfortable with.
"As per Nielsen Norman Group data, the combo navigation system showed an 11% rise in content discoverability."
User and Screen Friendly Mobile First Website Design
Mobile First and the user-friendly website design aren't about just layouts or screen sizes. It's more about making sure the website design is completely customized for Mobile First users, without reducing the content quality and every aspect similar to desktop website design. So every Mobile First user can have the same experience with mobile first website design similar to desktop website design.
Google Mobile First Search Preference Data
As most of the users have opted to use mobile for frequent google search, social media usage, and online purchasing or service hiring etc… Google mobile first search preference data has started to use your mobile first website design to rank in Search Engine Results Page (SERP) based on the relevance of the user google search term. If your website isn't optimized for mobile first website design, you might lose a large number of potential audiences which have a higher probability of being converted into a customer.
Increased Lead Conversion
"As of 2021, the data from Statista points out that the online retail websites received around 69% visitors worldwide with 57% order bookings through mobile first website design"
The rate of conversion in mobile first website design is high compared to desktop conversion rate. So the increase in advertising for mobile phone users has surpassed the expected ROI from time to time. Do contact UTDS Optimal Choice for ROI advertising strategy.
"Did you know a Google Partner agency is your best bet to growth"
Google Preferred Indexing Method
There isn't a separate indexing method for mobile first. Instead, the mobile first indexing method means google uses mobile first website design to index the web page and rank your website in Search Engine Results Page (SERP). If your desktop website and mobile first website have separate URLs for each page, this mobile first indexing method will index only the URLs that are same in both desktop website design and mobile first website design. Websites that have been built after 2020 have a default Mobile First indexing method, so make sure your website is optimized for Mobile First to make your website rank in the Search Engine Results Page (SERP) in the coming years.
"Check the best practices by Google Developers for Mobile First indexing to know more"
How can we help your website rank in SERP?
The increasing number of mobile phone users make a forceful demand for desktop websites, to take part in the transition for future business growth. This sudden trend hasn't seen a stop sign or speed breaker ahead and there isn't a forecast to predict the expansion of mobile phone users. We at UTDS Optimal Choice are ready to redesign your website according to the Guidelines of Mobile First and follow the best practices to make sure your website ranks in the Search Engine Results Page (SERP) for both mobile phone and desktop users. Do contact us now at contact@utds.al to help your business grow.
"In the mean time, do check our blog post "5 reasons why your website isn't ranking in SERP" to help you understand the performance of your website"